Home » From Furniture to Funds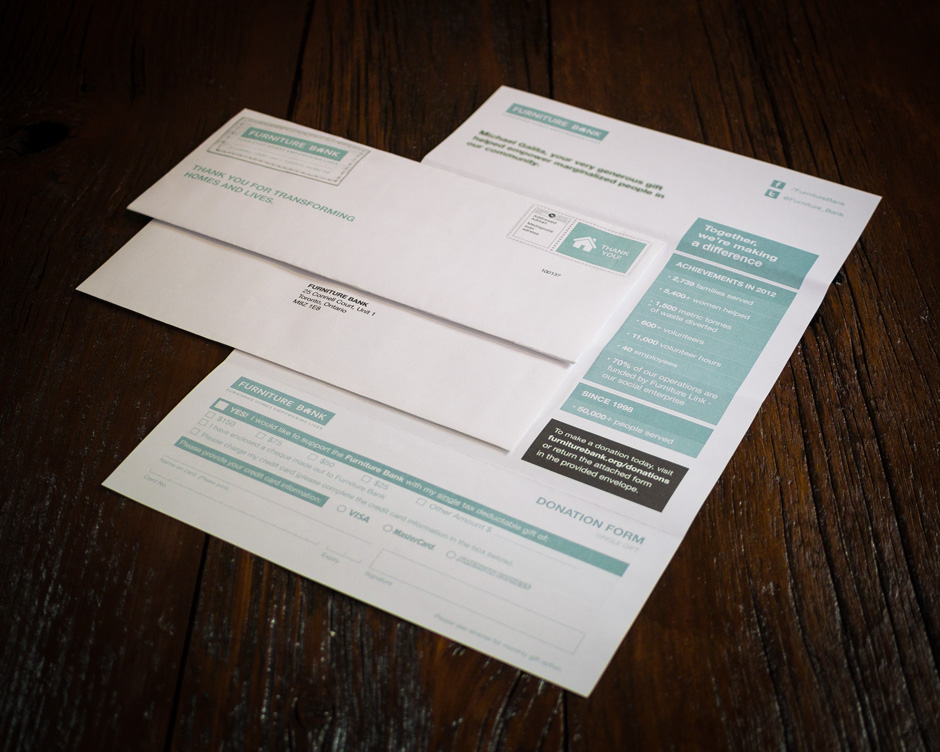 Challenge: Furniture Bank is a charitable organization that takes donated furniture and distributes it to the formerly homeless, women and children coming out of abusive situations, and newcomers. With the demand for Furniture Bank's services escalating, so too are their operating costs. They needed to find a way to raise additional funds.
Solution: Furniture Bank has a database of about 10,000 people who have donated furniture items. We developed a direct mail package to try to convert these furniture donors into financial donors.
To ensure we didn't alienate the valued furniture donors, we started by thanking them for their support. Then, knowing that emotional appeals work best, we engaged the donors by telling them stories of people who have been helped by their furniture donations in the past. We also shared an example of how Furniture Bank's mission has expanded further – now helping people develop job skills. Finally we explained how, in order to do this crucial work, Furniture Bank needs financial aid, and, despite their every effort to raise funds, they are still short about 30% of what is needed.
The result was an honest, heartfelt appeal that really hit home – with financial donations far surpassing the objective.
Furniture Bank
November 2013