Home » Community Energy Conservation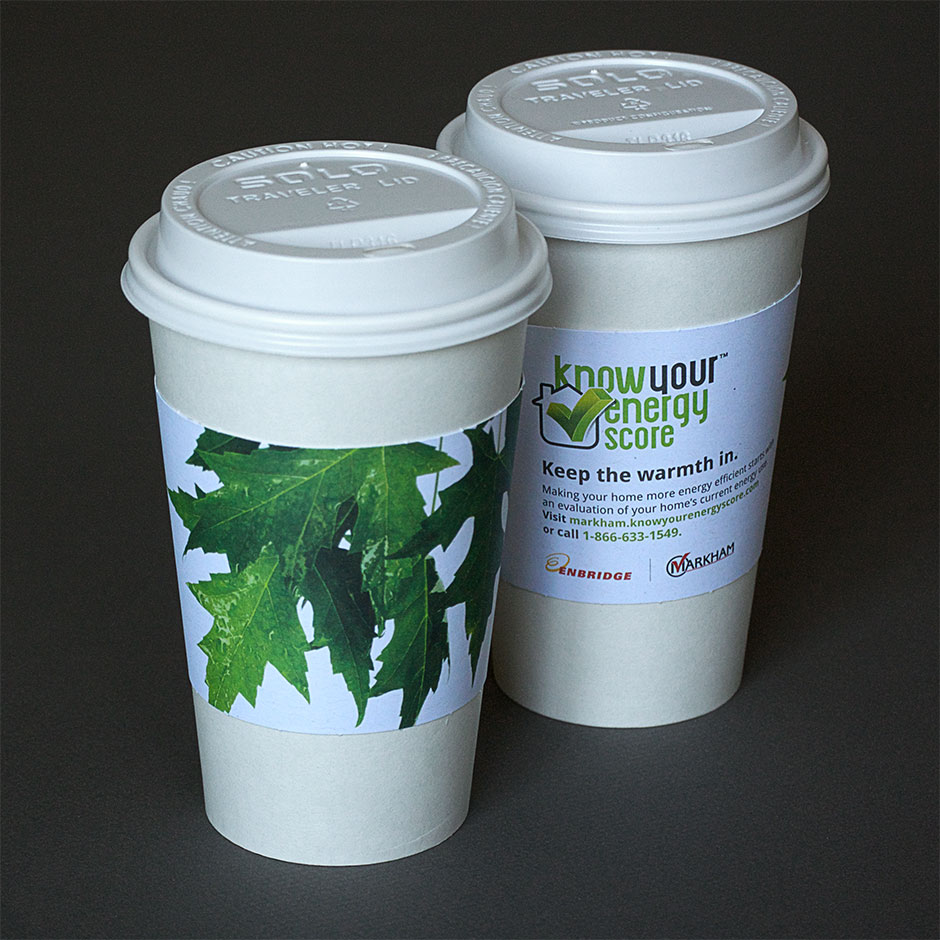 Challenge: To help make energy conservation easier for Ontario homeowners to understand and afford, Enbridge created the Community Energy Conservation Program. The program starts with an audit of a home's current energy use. The auditor then makes recommendations as to what kinds of upgrades homeowners can make to improve their home's energy efficiency. To launch the program, Enbridge chose the community of Markham, targeting neighbourhoods with homes between 16 and 35 years old.
Solution: Direct mail was the perfect way to reach homeowners in the specific neighbourhoods Enbridge wanted to target. Because it was a brand new program, the direct mail piece needed to grab the homeowners' attention while educating them about how the program could help them reduce their home's energy use.
Our solution was to create a direct mail piece that doubled as a coffee cozy. Mailed flat, the piece provided all the key information a homeowner needed. After reading all about the program, the homeowner could then turn the brochure into a reusable coffee cozy. In addition to being an interactive element and a top-of-mind reminder about the program, the coffee cozy was a great way to demonstrate the program benefits – the cozy keeps warmth in, just as proper insulation, new windows and upgraded ventilation systems do.
The result was an engaging campaign that got homeowners thinking about their home's energy use, and more importantly, taking action to improve it.
Enbridge Gas Distribution
July 2012