Home » Seeds of Change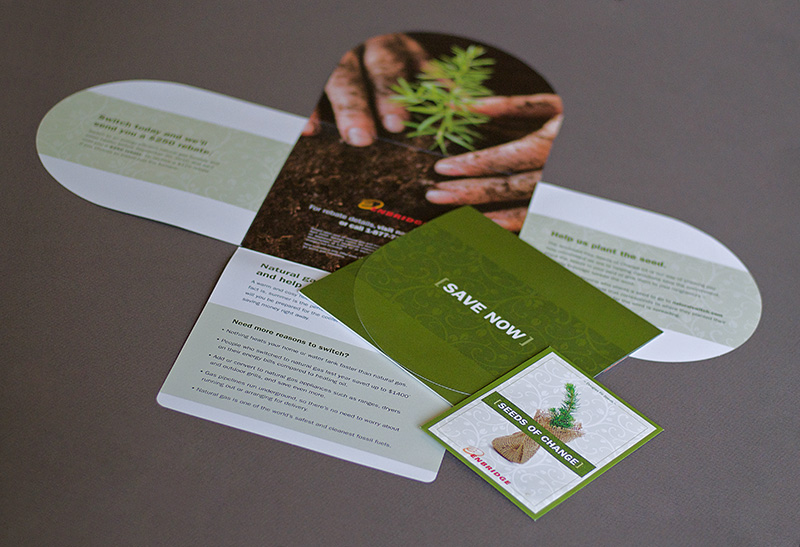 Challenge: Spring is the ideal time for Enbridge to talk homeowners about switching to natural gas. But with few people giving their home's fuel much thought, and the benefits of natural gas not well known, it was a big challenge. Enbridge needed a campaign that would engage homeowners, educate them on the benefits of natural gas, motivate them to learn more, and ultimately convince them to convert.
Solution: Much more than just a fuel, natural gas is the means to reducing energy costs and helping reduce our carbon footprint. But just telling homeowners that they could save money and help the environment wasn't enough. We needed to demonstrate it. And get people talking about it.
We mailed homeowners a packet of seeds as a symbol of how natural gas is more environmentally-friendly than other fuel choices. Homeowners were encouraged to plant the seeds and then go to the campaign website to share the location where they had planted the seeds. Adding the interactive map of seed plantings to the online experience provided a mechanism for our audience to engage with each other, and with Enbridge, over and over again. The website also provided all the many benefits of natural gas, including how easy it is to convert.
The result was a groundbreaking campaign that literally planted the seeds of change.
Enbridge Gas Distribution
March 2010