Home » United Way Rat Race – Now Recruiting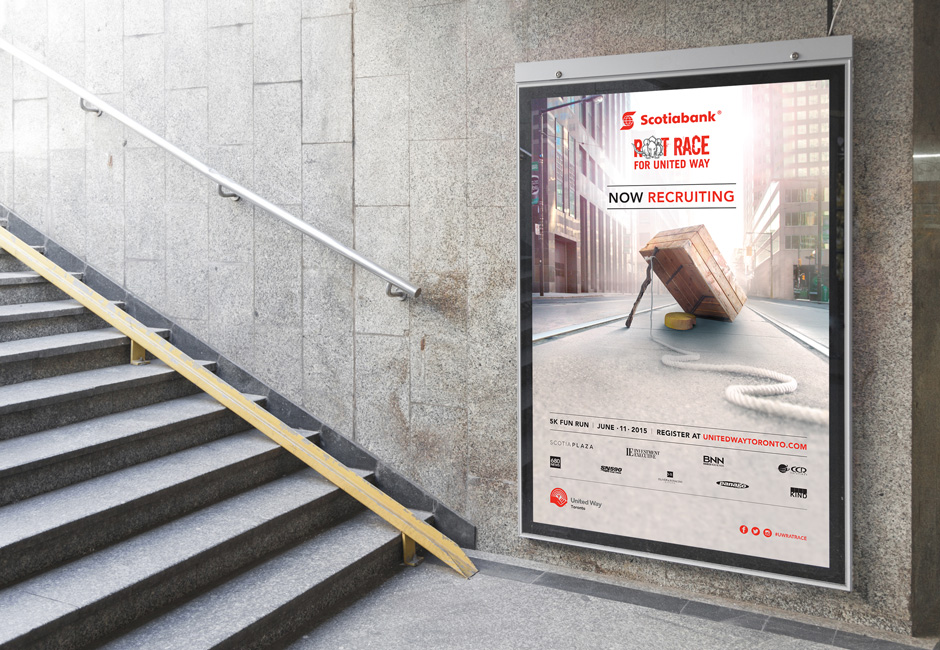 Challenge: The Scotiabank Rat Race for United Way is an annual fundraiser event held in Toronto's Bay Street financial district. While the race had enjoyed success in previous years, United Way increased their fundraising goal for 2015. This meant that in addition to retaining racers from previous years, they needed to "recruit" new rats to run the race – especially "Millennials" (younger professionals).
Solution: To help to attract younger racers recently hired for their first job, as well as new racers in general, we created a campaign that merged "career" with "rats" in a fun way. On components such as transit ads, print ads and email templates, we featured a fun visual of a human-sized "rat trap" set up on Toronto's Bay Street, with the headline "Now Recruiting," race info and call-to-action. The result was a campaign sure to get people scurrying to register.
June 2015
United Way Toronto